☆【FUNCTION】-wet and dry application;Timer function with auto-off function for 1-5 minutes

☆【PROTECTION DEVICE】-Current overload protection, motor overheat protection;Motor overload reset switch (at the bottom of the motor base) and 2L high-quality transparent tank with unbreakable automatic overheating/heat protection, BPA-free, with rubber cover handle, more comfortable to hold

☆【ADVANTAGE】-Hardened stainless steel six-wave action blade;Easy to clean;Luxury and stylish titanium gray base;Low noise operation

☆【WIDE APPLICATION】-High-performance mixer with timer function, making a variety of beverages, such as milkshakes, green milkshakes, dry grinds, hot soups, sauces, raw food diets, ice creams, fresh juices, etc. An additional rotating head replacement part is given away.

☆【PACKAGE INCLUDE】 – 1 * 2L wall breaking machine (with American plug);1*2L cooking pot;1*Chopper;1*Rotating axis;1*rotating connector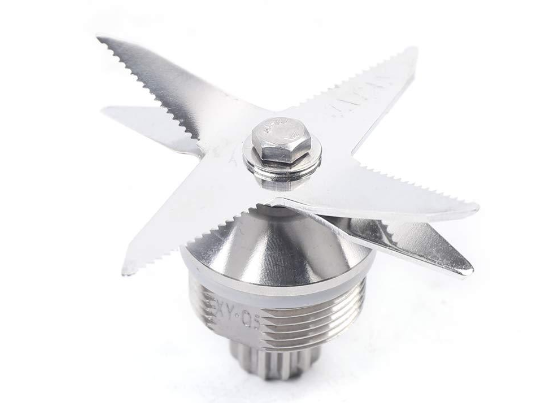 6 Hardended Stainless Steel Blades
6 hardended stainless steel blades crush ice, fruits and vegetables efficiently, it's great for making smoothie, juice, ice cream, baby food etc. It can crush ice into snow in seconds.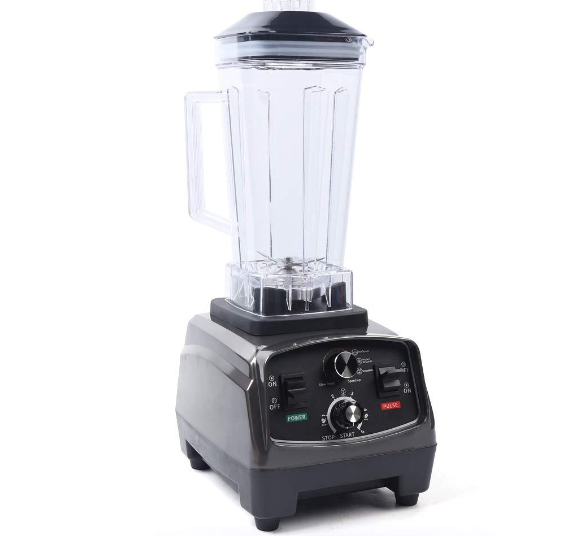 Variable Speed Control , Timer & Pulse Function
Easily adjust speed to achieve a variety of textures.
Just turn the timing knob, you can pre-set the working time of the blender, which will automatically stop according to the preset time, without your manual operation and no need waiting for it.
Use the Pulse function to create quick bursts of power.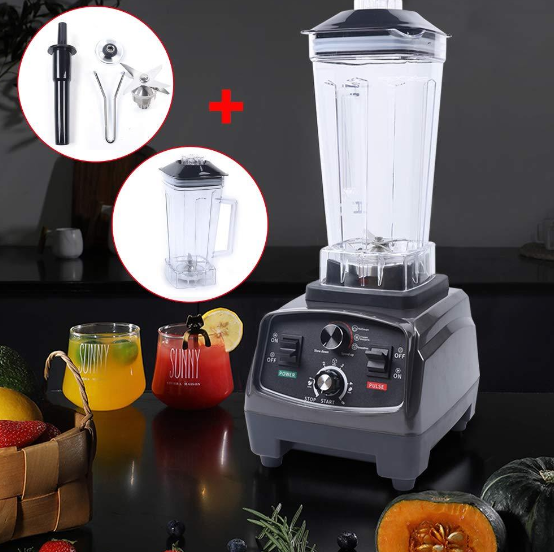 70OZ BPA Free Jar
The 2L/ 70OZ big capacity BPA Free Jar can satisfy all your needs. 
Parameter
-Control type: button
-Building materials: plastic
-Function: wet and dry application
-Blade: Hardened stainless steel six-wave action blade
-Voltage: 110V/60Hz
-Power: 1000 watts
-Capacity: 2 liters
-Protection device: current overload protection, motor overheat protection

Introduction:
The high-performance blender with timer function can make a variety of beverages, such as milkshakes, raw milkshakes, dry powder, hot soup, sauces, raw food, ice cream, fresh juice, etc. In addition, four additional parts (including 1*2L cooking pot, 1* chopping knife, 1* rotating shaft, 1* rotating connector, as shown) are provided.

Feature:
* Timer function with automatic shutdown function for 1-5 minutes
* Motor overload reset switch (at the bottom of the motor base) and 2L high-quality transparent storage tank, with reliable automatic overheating/overheating protection, no BPA, with rubber cover handle, more comfortable to hold
* Easy to clean
*Luxury and stylish titanium gray base
*Low noise operation

Note: (Please read the manual before use)
1. After receiving the blender, please add some water to the container for testing, please do not run it without anything, because this is a wrong attempt to connect the system.
2. When you first use it, you may smell some odor, even a slight smoke smell, but please be assured that because the new motor will heat the lubricant applied to the coil, it will disappear several times. . Thank you for your attention.
3. The jar is not dishwasher safe! ! !

The package includes:
-1 * 2L wall breaking machine (with American plug)
-1*2L cooking pot,
-1*Chopper
-1*Rotating axis
-1*rotating connector